July 2011
In July 2011 we visited Eddy Modde for a week and Toronto was very proud to stand on his pedestal:
Toronto is too big for the picture…
…when standing on the pedestal… 😉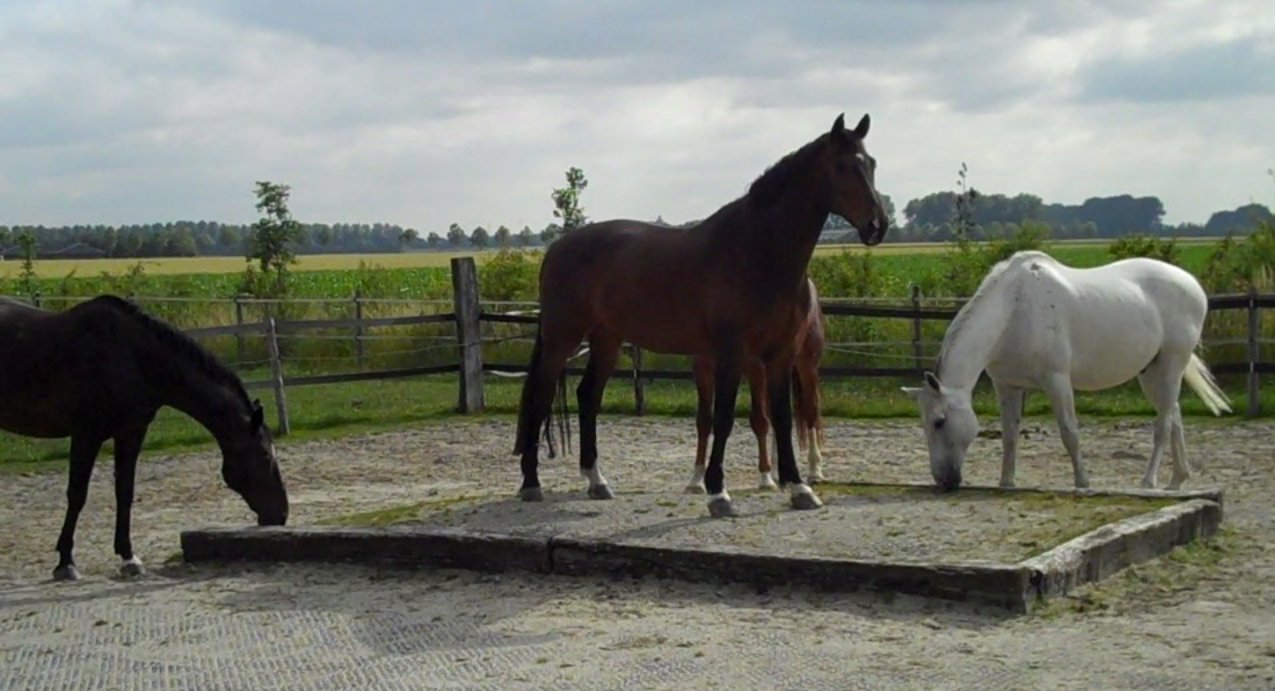 Also outside the arena he liked to stand out. The others bow deeply for him ;-).
The trip & arrival
Check out this video about our trip to and arrival at Eddy Modde:
Pirates!
Morning ritual
After a few days in Zeeland a morning ritual originated ;):