I have just enjoyed a fascinating couple of days with Straightness Training members from the Netherlands and Belgium. What a fantastic group of people! And such a great atmosphere!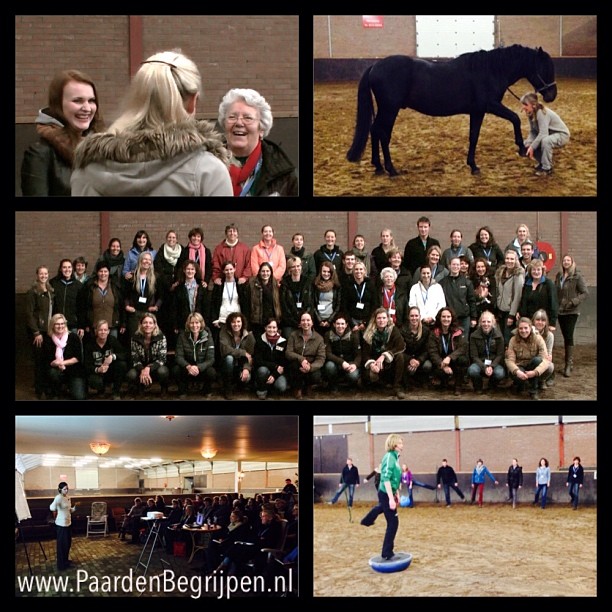 We talked about lots of concepts, but realized that 'the map is not the territory'.
And we found out that 'life is what happens while you are busy making other plans'.
We realized that balance isn't something static and that 'change is the only constant thing in life'.
We discovered that an obstacle is an unbelievable gift in disguise if you use it to learn from it.
We saw that an open and good connection with the horse is the basis of everything.
We were aware of the different mental states of the horse and tried to keep the horse in the 'figuring out' state and not in the 'I'm outta here' state.
We tried to make the non-tangible tangible and practised our mental and energetic communication.
And we tried to do less sooner rather than more later with our visible aids.
We also experienced to allow the exercises to arise in an organical way instead of doing them in a mechanical way.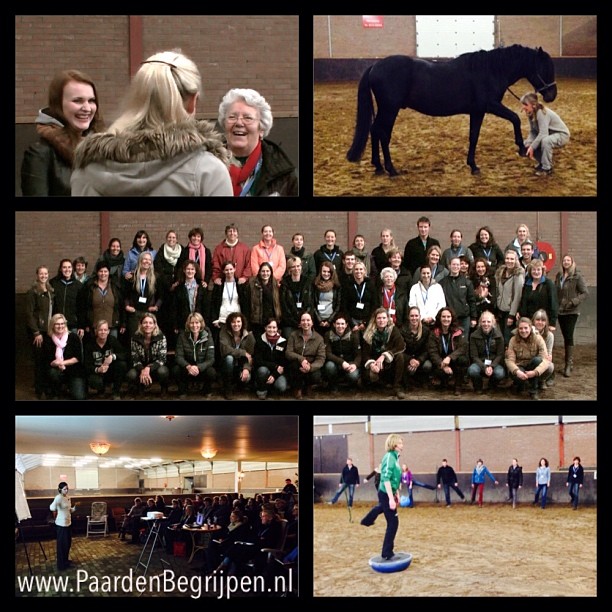 All riders did really great with their wonderful horses and it was amazing how quickly they could absorb and integrate all instructions.
Thanks to all the Dutch and Belgian ST members who brought their openness, eagerness, awareness, warmth and enthusiasm to the 3 days!