When someone tells me that they have a difficult horse or a problem, it doesn't mean anything to me.
Seriously. It's irrelevant. Why?
Because these horses make us wiser and STronger.
You can't become the horse trainer you want to be on Easy Street.
Overcoming obstacles is a skill you can learn and practice, and when you do, you will be amazed at what you can achieve with your horse.
And that's exactly what Christine de Groef from Belgium did...
Weekly STory: Christine de Groef & Dimon
Meet Christine - who is a Scholar in the Basic ST Instructor Certification Program - and her Icelandic horse and "Viking Warrior" Dimon!
In Weekly ST, we explore how Christine found Straightness Training, the unique obstacles and tölt issues she faced with her gaited horse, and the 3 STrategies she used to get the results she was looking for.
When we see riders who look like us excelling, we believe that it is possible for us to succeed as well.
What You Will Discover
How you can turn the challenges you face with your horse into a wonderful opportunity to learn and grow.
All the benefits overcoming obstacles will bring.
How Christine de Groef from Belgium found ST.
The tölt issues she faced with her Icelandic horse Dimon.
Why it's so important to see riders who are a lot like you succeed.
The 3 empowering STrategies Christine used to overcome any obstacle - and you can use them too.
Tune in to Weekly ST today to find out!
What Others Have To Say
Heidi:
❝ Amazing! I thoroughly enjoyed this live session replay today!! Christine de Groef how wonderful to hear your story & to see how far you have come. I can say I identify with parts of your story. I know little on Icelandic ponies & the education relating to them was really enjoyed. I look forward to seeing more of you as you continue to spread your wings!! ❤
Jenny:
❝ Being consistent and persistent with clarity of purpose shown here is a real incentive for me to keep trying to improve my on ground skills.
Elaine:
❝ I love that my fellow scholars' achievements are highlighted and celebrated here. Their journeys are inspiring and I feel privileged to be learning along with them. Looking forward to being a student of these upcoming instructors!
Let's Connect On The My FB Page
This is the recording of the Weekly Broadcast we do on my Facebook Page.
We broadcast on that particular main page, and then we distribute it to other pages, groups and Youtube.
To join me on the MAIN page where I engage with the audience and reply to the comments, here's what to do:
Simply hop over to my Facebook page
Make sure to come 'Like' my page
Set your Follow settings to 'Favourites'
This way, you won't miss out on any of the Weekly ST live sessions.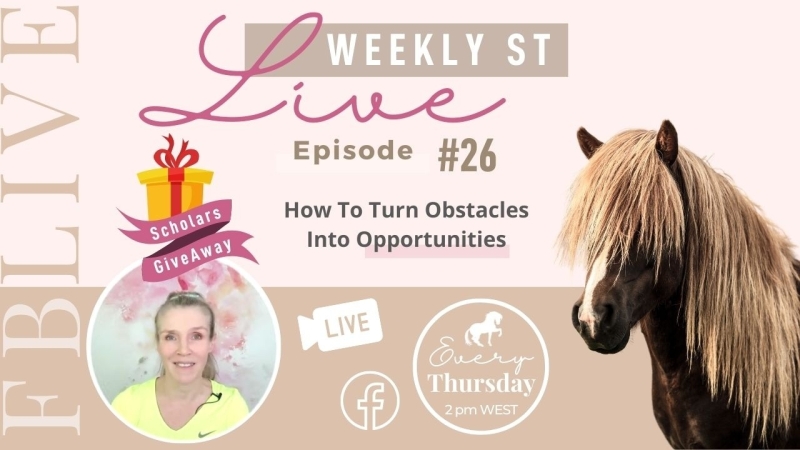 Enjoy The GiveAway
Each week, you'll have a chance to win one month membership as an auditor in the Scholars Program.
Here's how it works:
Join live or watch the replay watch the replay on my Facebook page
Share the replay on your own FB timeline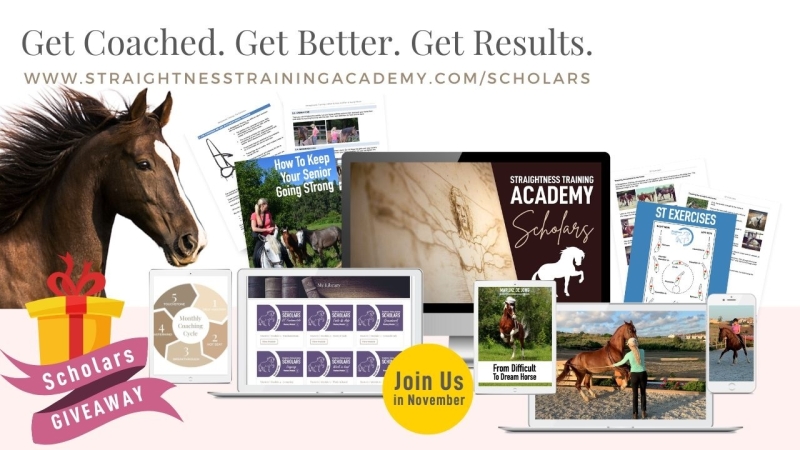 Let's rally together and stay connected through a live session each week!