So many of us believe we aren't good enough.
We think we're not good enough in general, as human beings, or not just at a specific skill such as training or riding our horse.
This week in Weekly ST, you'll discover 3 STrategies to start believing in yourself, and what you can do to develop and increase self-confidence.
Plus, find out how Nicole Menz from Germany developed an unshakable confidence in herself.
Weekly STory: Nicole Menz & Pluto
Meet Nicole - who is a Scholar in the Basic ST Instructor Certification Program - and her Andalusian horse Pluto!
In Weekly ST, we explore how Nicole found Straightness Training, the obstacles she faced with her horse, and the 3 STrategies she used to get the results she was looking for.
When we see riders who look like us excelling, we believe that it is possible for us to succeed as well.
What You Will Discover
The difference between confidence and self-confidence and why we need especially the latter.
What it truly means to be self-confident.
Where self-confidence comes from.
How you can increase your self-confidence.
The thoughts that can help with this process.
The 3 empowering STrategies Nicole used to become self-confident - and you can use them too.
Why Nicole was not afraid to 'fail fast forward'.
The difference between 'factually' wrong and 'morally' wrong.
Tune in to Weekly ST today to find out!
What Others Have To Say
❝Hi from Canada, watched replay. Key take away, is the reminder in each situation in life or with horse training; you are in charge of how you show up. The space between stimulus and reaction applies to both our lives and during horse training. You look for solutions, and you do not allow negative thoughts to take over the mind. I appreciate these constant reminders for myself and to share to all my students, thank you.❞ ~ Adiva
❝I love the concept of separating morally and factually wrong. All feedback is valuable and we learn more from "failure" too. I have been taking longer than I would like with training with my horse. This session was very encouraging. Thank you! ❞ ~ Alison
❝It's nice to be reminded that progress or success is not necessarily linear, and that "failures" are just little waives in our pathway, that ultimately contribute to progress.❞ ~ Dora
❝Hi from Indonesia... watching the replay! Biggest take away: the comfort zone brings you on a plateau, it slows you down - have the courage to fail!❞ ~ Anna
Let's Connect On The My FB Page
This is the recording of the Weekly Broadcast we do on my Facebook Page.
We broadcast on that particular main page, and then we distribute it to other pages, groups and Youtube.
To join me on the MAIN page where I engage with the audience and reply to the comments, here's what to do:
Simply hop over to my Facebook page
Make sure to come 'Like' my page
Set your Follow settings to 'Favourites'
This way, you won't miss out on any of the Weekly ST live sessions.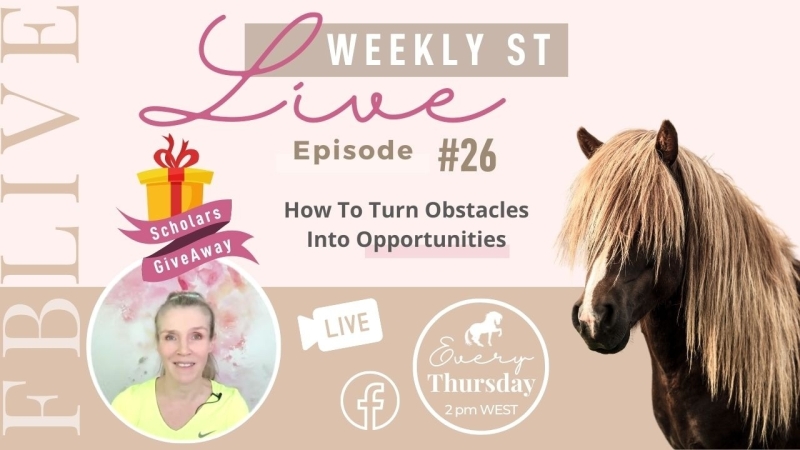 Enjoy The GiveAway
Each week, you'll have a chance to win one month membership as an auditor in the Scholars Program.
Here's how it works:
Join live or watch the replay watch the replay on my Facebook page
Share the replay on your own FB timeline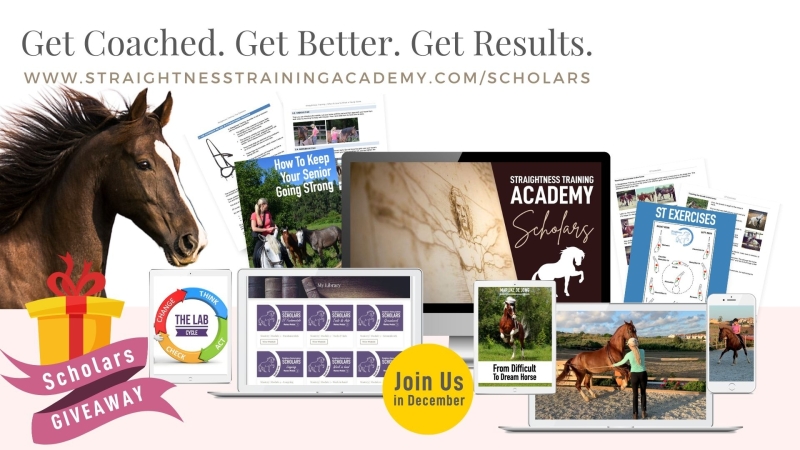 Let's rally together and stay connected through a live session each week!