Almost at every barn, yard or manege, there's a horse nobody likes. This horse trusts no one, and no one trusts him. Until the owner discovers Straightness Training...
Weekly STory: Isabeau & Lucky
Listen in this week for the story of Isabeau Zarabeth Solace from the USA, who helped her horse from being the "unpopular" horse to a horse with unlimited potential.
Isabeau is a Scholar in the Basic ST Instructor Certification Program, together with her horse Lucky, a 5 yo Dutch Warmblood.
In Weekly ST, we explore how Isabeau found Straightness Training, the obstacles she faced with her horse, and the 3 STrategies she used to get the results she was looking for.
When we see riders who look like us excelling, we believe that it is possible for us to succeed as well!
What You Will Discover
✅ Why Lucky's nickname was "motorcycle mike".
✅ The difference between longeing with no purpose and longeing with purpose.
✅ Why it's not easy to relearn/restructure old habits.
✅ What to fall back on on days when things are tougher.
✅ Why it's very important to focus on your future self and your horse's future instead of the past.
✅ How to address physical imbalance with training and understanding instead of devices.
✅ The power of the "Nothing Has Gone Wrong" concept.
Tune in to this episode of Weekly ST to learn more!
What Others Have To Say
❝Thank you Isabeau for sharing your journey. You have given me the courage to remove my moral judgement on myself, so that i WILL change for my horse! Thank you.❞ ~ Vivian
❝Thanks for your story Isabeau, I have a natural horsemanship background too and I feel such a disaster with this, I will follow your example and just persevere and take the time it takes.❞ ~ Jocelyne
❝Love that! Funnel your good intentions into something understandable TO the horse and functional FOR the horse.❞ ~ Rosan
❝Such a inspirational STory Thank-you for sharing your Journey Isabeau! 🦋❞ ~ Janice
For more comments, check the video on Facebook
Let's Connect On The My FB Page
This is the recording of the Weekly Broadcast we do on my Facebook Page.
We broadcast on that particular main page, and then we distribute it to other pages, groups and Youtube.
To join me on the MAIN page where I engage with the audience and reply to the comments, here's what to do:
Simply hop over to my Facebook page
Make sure to come 'Like' my page
Set your Follow settings to 'Favourites'
This way, you won't miss out on any of the Weekly ST live sessions.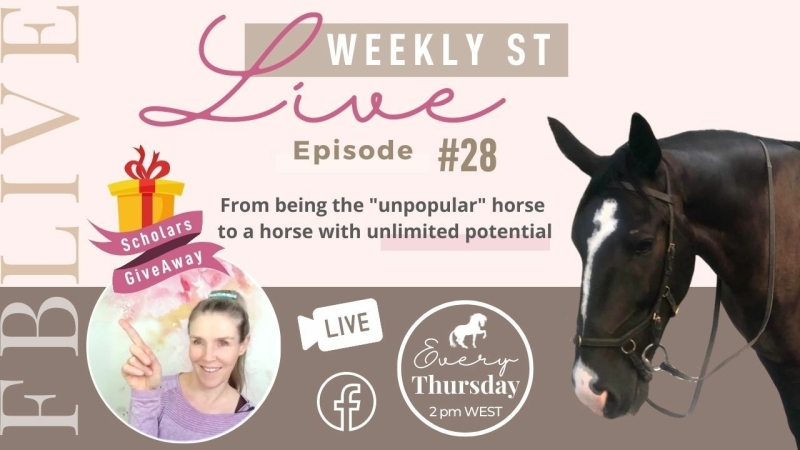 Enjoy The GiveAway
Each week, you'll have a chance to win one month membership as an auditor in the Scholars Program.
Here's how it works:
Join live or watch the replay watch the replay on my Facebook page
Share the replay on your own FB timeline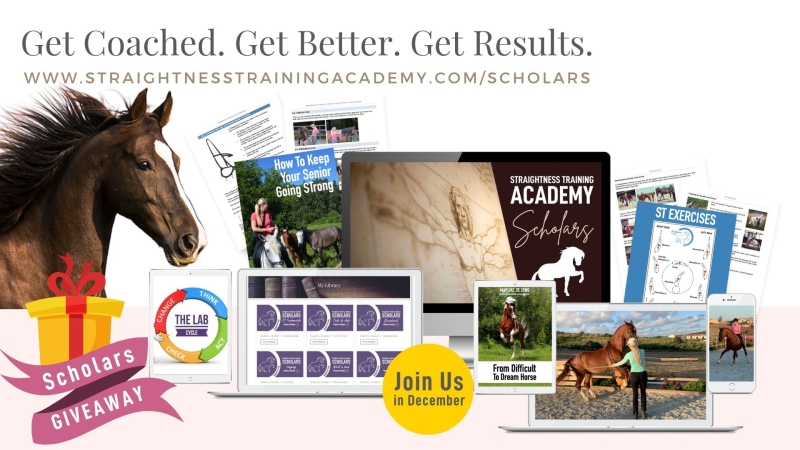 Let's rally together and stay connected through a live session each week!