A lot of riders have a horse that moves so "downhill" and so wobbly that it makes this horse tricky for a riding horse.
Most of the time, the root cause is the natural asymmetry of this horse. Then the 6 keys of Straightness Training are the solution.
Watch this episode of Weekly ST to discover how a "special needs" horse became a unique horse with unique strengths and talents.
And get 3 STrategies that you can implement right away, so you can immediately improve your training results.
Weekly STory: Caryl & Dyna
Listen in this week, for the story of Caryl Richardson from the USA who helped her horse from being a horse with "special needs" transform into a horse with unique strengths and talents.
Caryl is a Scholar in the Basic ST Instructor Certification Program, together with her horse Dyna, a Thoroughbred x Percheron mare.
In Weekly ST, we explore how Caryl found Straightness Training, the obstacles she faced with her horse, and the 3 STrategies she used to get the results she was looking for.
When we see riders who look like us excelling, we believe that it is possible for us to succeed as well!
What You Will Discover
✅ Why it's important to think first - and make a plan on how to train your horse - and act later.
✅ How Caryl used her Dump-Do-Doing-Done board to turn her dreams into reality.
✅ That ST not only leads to physical balance but also to a balanced relationship with your horse.
✅ That ST is not about what you get but who you become: a next-level human and horse trainer.
✅ How to not get bogged down by inevitable bumps in the road and the stories we tell ourselves.
✅ How to use the power to choose your response when your horse gets injured or you get sick.
✅ Why your brain quickly goes to the "worst-case scenario" and how to rebalance that.
✅ 3 STrategies to overcome every obstacle you face along the way.
Tune in to this episode of Weekly ST to learn more!
What Others Have To Say
❝Wow, I thought last week was awesome, but today has been another piece of gold. Thank you Caryl for sharing, and my take away for today is I can truly say thank you for the horse I have, because he has brought me to your ST training method. THANK YOU Marijke!!❞
~ Vivian
❝I'm so inspired by Caryl's strategies and self-mastery! Choose your thoughts and step into your best-case scenario 😊💎 Very powerful!! 🙌❞
~ Rosan
❝Self Mastery was the most powerful tool that you Marijke de Jong could give and offer, during such unknown times of the pandemic. I continue to put into action the teachings you shared! I remember this awesome pic of Caryl!!🦋 Yes STEREO is sooo Powerful! Not a coincidence! 📌❞
~ Janice
❝Wow! I missed the live broadcast, but caught the replay just now. I was so surprised and delighted to be featured in weekly ST with my horses! Thank you, Marijke de Jong for all your help along the road. This episode brought happy, grateful tears to my eyes. As I'm walking through my ST journey it feels like taking one step at a time, but hearing you talk about it, taking a look back down the path I've already travelled, makes me more aware of all I've accomplished. So cool. 😍🥳❞
~ Caryl
❝Oh my word that was the best!! I have had an amazing day today. It's Thanksgiving here in the USA & I scheduled my final live lesson for the BCP course requirements. My pixio was not working & my last two filming sessions failed. Still, I checked possible areas a pixio could fail & took it to a live lesson today. It worked!! Then a beautiful afternoon with family. Once home I see a message from Caryl to watch the replay of Weekly ST. It brought me to tears & filled me with joy to see Caryl's story laid out & to see the fire to keep going. I have more to add too, Caryl & I joined the ST Mastery program back in late 2015 Caryl quickly reached out to connect as we were virtually neighbors! We meet & we'd talk ST & we went to Marijke de Jong's workshop in CT, & then to see Rebecca Gilbert also. We even hired Meg Brauch to visit & give multiple lessons on Caryl Richardson's farm & we'd drive to Meg's three hours away for lessons. Both Caryl & I dropped off the ST map for awhile...both for different reasons & we didn't see each other for bit. But, scholars started up & Caryl & I reconnected. Caryl encouraged me to do the free one month trail & despite me feeling challenged with time & financial restraints I decided to jump on board...once I started I couldn't give it up...it was too fun & too rich for me to let go. AND, the 'self mastery' helped me realize I was not living my ikigai. Last February I quit my job, got my dream job, started training regularly & I've had a great time with my horses. A testimony to Caryl's strength & determination we arrange meet ups before her monthly chemo when her energy is at its height. Caryl you truly are an inspiration to so many here in our ST Scholars!! ❤
❞
~ Heidi
For more comments, check the video on Facebook
Let's Connect On The My FB Page
This is the recording of the Weekly Broadcast we do on my Facebook Page.
We broadcast on that particular main page, and then we distribute it to other pages, groups and Youtube.
To join me on the MAIN page where I engage with the audience and reply to the comments, here's what to do:
Simply hop over to my Facebook page
Make sure to come 'Like' my page
Set your Follow settings to 'Favourites'
This way, you won't miss out on any of the Weekly ST live sessions.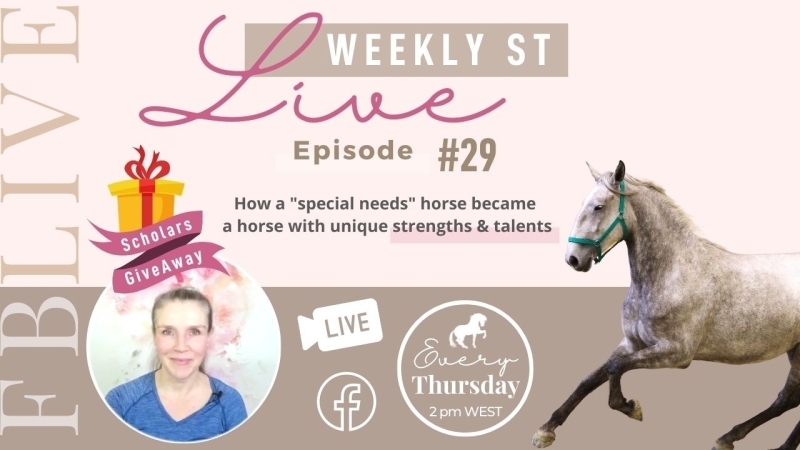 Enjoy The GiveAway
Each week, you'll have a chance to win one month membership as an auditor in the Scholars Program.
Here's how it works:
Join live or watch the replay watch the replay on my Facebook page
Share the replay on your own FB timeline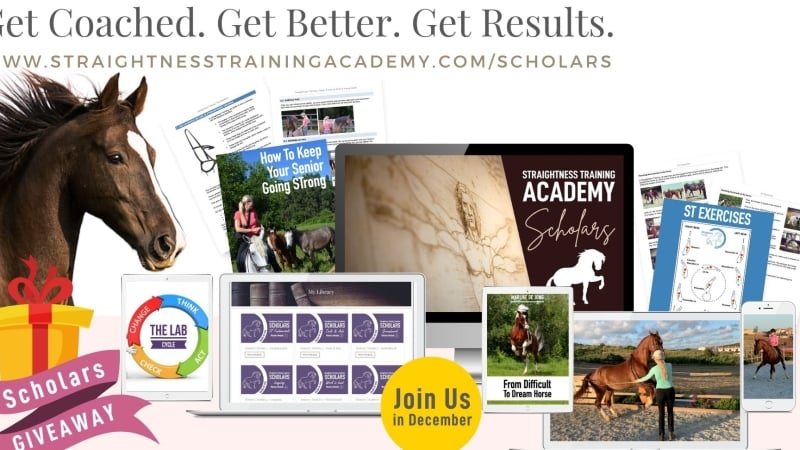 Let's rally together and stay connected through a live session each week!
Click here to join the Scholars Giveaway on Facebook