Many riders struggle with a horse with high energy and the 'scary' situations they sometimes get into.
"Showing him who's boss" 🤺 nor the other extreme of using treats 🥕 won't help.
Join Weekly ST to discover an empowering way to interact with a high energy horse and to turn his temperament into talent.
Plus, get 3 STrategies that you can implement right away, so you can immediately improve your horse's mental and physical balance.
Weekly STory: Christen & Firefly
Listen in this week, for the story of Christen Schweizer rom the USA who helped her horse transform into a calm and confident "Professor".
Christen is a Scholar in the Basic ST Instructor Certification Program, together with her horse Firefly, a Saddlebred x Quarter Horse gelding.
In Weekly ST, we explore how Christen found Straightness Training, the obstacles she faced with her horse, and the 3 STrategies she used to get the results she was looking for.
When we see riders who look like us excelling, we believe that it is possible for us to succeed as well!
What You Will Discover
✅ Why we should appreciate the 5 unmounted pillars of Straightness Training.
✅ Why being in a hurry and rushing through the education of our horse won't work.
✅ When you take the time it takes, it will take less time.
✅ For our horse to change, we need to change and how to do that.
✅ Why discomfort is the price of mastery.
✅ Why capturing your horse's slightest try is so powerful.
✅ How RRR makes all the difference in the world for your horse.
✅ 3 STrategies to overcome every obstacle you face along the way.
✅ And so much more!
Tune in to this episode of Weekly ST to learn more!
What Others Have To Say
❝This is so cool to watch, how our horses love being a professor horses. Mine show an extra 'Best Aikido' mental state when someone else is training with them.❞
~ Kadri
❝"Discomfort is the Price of Mastery " this SPEAKS VOLUMES!❞
~ Janice
❝Love your Story and Progress Christen ! you faced and fight the dragon and got so much gold!❞
~ Nicole
❝I think all this makes so much sense. Often my problem is overthinking what I am doing with Napoleon instead of enjoying what we do together. More ground work for us and maybe ride in the New Year :)Thank you very much.❞
~ Rachel
❝Thanks Christen for sharing your story, it is brilliant. I have taken away some many golden nuggets. Loved it!❞
~ Kelly
❝Love your story Christen. RRR so important! Something I have shared with all my students!❞
~ Michelle
❝I love your story Christen! And awesome that you will be part of the Basic ST Instructor Certifcation Program starting in January. And always nice to have a reminder of the importance of Self Mastery to be the best trainer we can be for our horses and the importance of the 5R formula to help create understanding and motivation for our horses.❞
~ Cynthia
❝ How fun to see our story! Thank you to ST and CANI is our "happy ever after". 😉 (CANI = Constant And Never-ending Improvement)❞
~ Christen
For more comments, check the video on Facebook
Let's Connect
Let's rally together and stay connected through a live session each week!
This is the recording of the Weekly Broadcast we do on the Marijke de Jong Facebook Page, but we broadcast LIVE on that page, and if you'd like connect, then join me on the MAIN page where I engage with the audience and reply to the comments, here's what to do:
Make sure to come 'Like' my page
Set your Follow settings to 'Favourites'
This way, you won't miss out on any of the Weekly ST live sessions.
Enter the GiveAway
Each week, you'll have a chance to win one month membership as an auditor in the Scholars Program. Here's how it works:
Join live or watch the replay on my Facebook page
Share the replay on your own FB timeline
Type 'shared' below the replay on my Facebook page so I know you'd like to enter the drawing.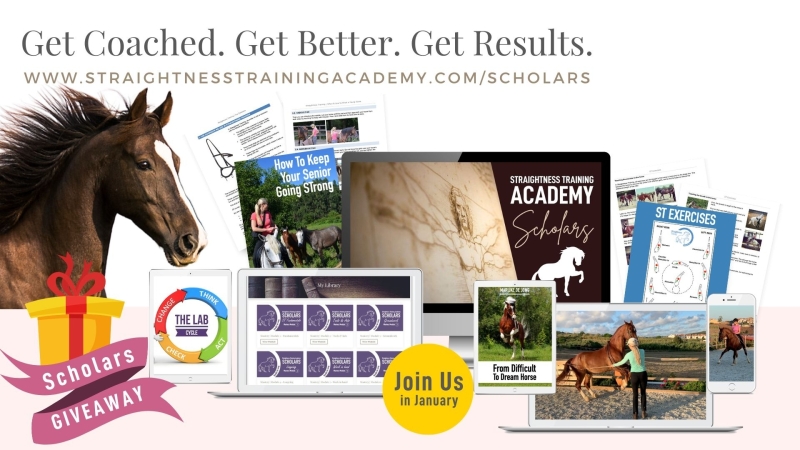 Featured On The Show