When it comes to "time", we all have an opinion about that:
Many riders believe there is no time enough, and are therefore in a hurry to get the results they are looking for. So they start to work hard, but that's not always serving their horse.
Or they think they're too old to start doing Straightness Training, or that it's too late to jump into a new career as ST Instructor.
Join Weekly ST to hear an inspiring STory of a former top athlete who switched to a career as ST Instructor, and learn from him how to train smart, and why you should never retire.
Plus, discover three empowering STrategies that help you discover that there is plenty of time and that you have all the time in the world to create what you want and become who you want to be.
Weekly STory: Maarten & Pocholo
Listen in this week, for the story of Maarten Ducrot from the Netherlands who helped her horse transform into a relaxed and happy horse.
Maarten is a Scholar in the Basic ST Instructor Certification Program, together with his horse Pocholo, a Andalusian gelding.
In Weekly ST, we explore how Maarten found Straightness Training, the obstacles he faced over the years with his horse, and the 3 STrategies she used to get the results she was looking for.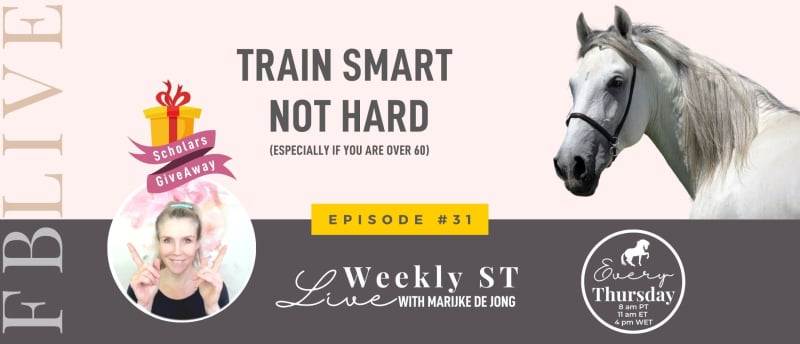 When we see riders who look like us excelling, we believe that it is possible for us to succeed as well!
What You Will Discover
✅ Why we sometimes feel in a hurry or in a rush when training our horse.
✅ What to do if you're impatient with your horse.
✅ The power of 'festina lente' (haste slowly).
✅ Empowering quotes of the old grandmasters to keep going, no matter your age.
✅ The art of staying young while growing old.
✅ Why your live ain't over yet, if you're in your 50s, 60s, 70s.
✅ Why you have a lot more time than you think.
✅ Four reasons why it's important to never retire.
✅ And so much more!
Tune in to this episode of Weekly ST to learn more!
What Others Have To Say
❝I love your heart, hunger and passion Maarten Ducrot! I am thankful to have met you through the BCP program and very much enjoyed your enthusiasm, dedication and caring personality in our zoom sessions. It's been a pleasure watching you and Pocholo develop over the last year and I look forward to seeing you continue in your journey together.❞ ~ Cynthia
❝My #1 insight: Never Retire - its never to late to change 🙌 you have more time than you think!❞ ~ Nicole
❝Train smart, but not hard!❞ ~ Kadri
❝"If they know the answer they will give it to you" Love that!! That's my experience, too❞ 😊🙌~ Rosan
For more comments, check the replay on Facebook
Let's Connect
Let's rally together and stay connected through a live session each week!
This is the recording of the Weekly Broadcast we do on the Marijke de Jong Facebook Page, but we broadcast LIVE on that page, and if you'd like connect, then join me on the MAIN page where I engage with the audience and reply to the comments, here's what to do:
Make sure to come 'Like' my page
Set your Follow settings to 'Favourites'
This way, you won't miss out on any of the Weekly ST live sessions.
Enter the GiveAway
Each week, you'll have a chance to win one month membership as an auditor in the Scholars Program. Here's how it works:
Join live or watch the replay on my Facebook page
Share the replay on your own FB timeline
Type 'shared' below the replay on my Facebook page so I know you'd like to enter the drawing.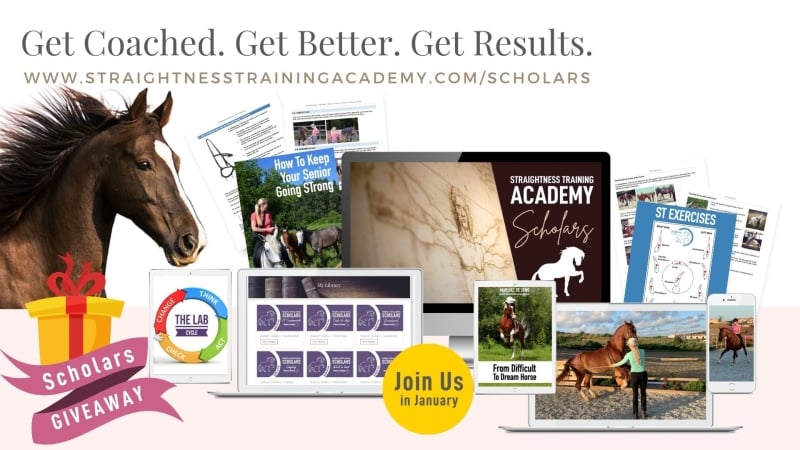 Featured On The Show