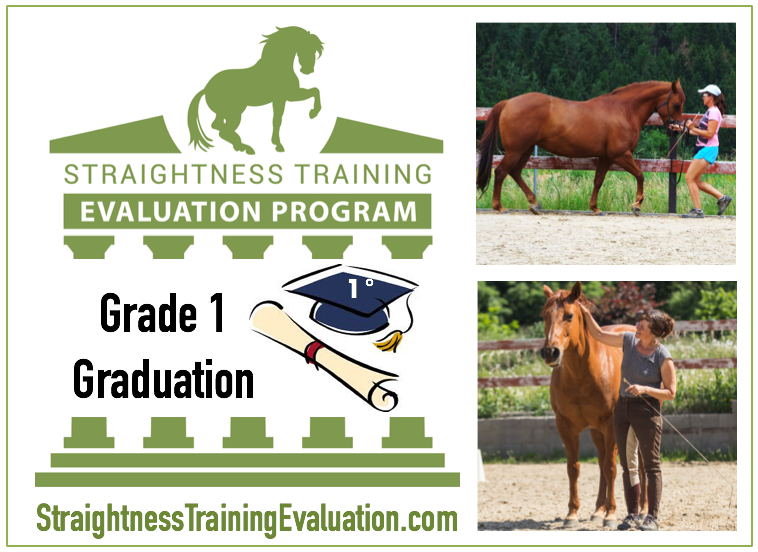 ST Mastery student Eva Žaludková from the Czech Republic passed Liberty 1 with her mare Area Doc Cody and with that Touchstone, she passed all 5 Touchstones in Grade 1!
Congratulations! 
Eva has some great insights to share about the Mastery and Evaluation Program, and how it has helped her on her wonderful ST journey: 
"I would like to share my story on my Straightness Training journey. I am Eva, 53. I've been around horses since I was 16 so it's been quite a while! I used to compete in eventing, show jumping and dressage as well. I trained both horses and people. But as many others, I started to feel something was not as it should have been, something was missing. And as the universe always sets everything to the right place at the right time. 
I was seeking for a rest from eager warm-blooded horses and I bought a very quick-tempered and sensitive QH mare. After a few years of riding following western trainers, I was told to sell her and get a normal horse. I chose not to. But I've changed a western saddle for an English one and finally found a discipline suitable for her – working equitation. 
And then the universe did its best again! In spring 2016 my niece Hanča Chrastecká (a Mastery student now) came telling me that there would be a very first ST workshop with ST Instructor Miriam Sherman in the Czech Republic. It would mean to travel more than 400 kilometers, but after watching a few online videos I knew we just needed to give it a go. I was excited from the very first moment and just impressed by Miriam's attitude. This was what my mare and I needed! In September the same year we organized a workshop with Miriam in our place in Zádveřice and just then I entered the Home Study course.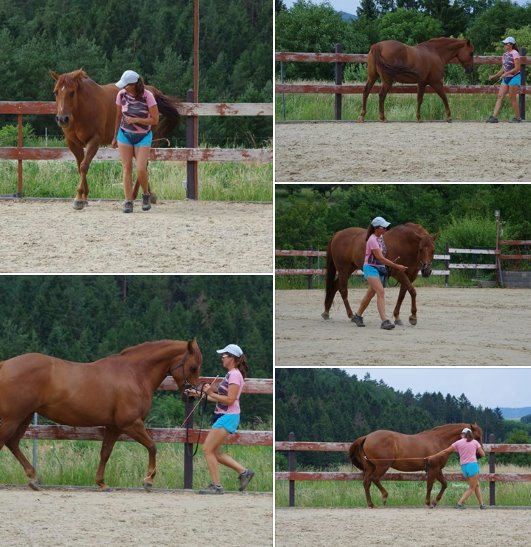 At the end of 2016, Marijke opened the entry for the Straightness Training Mastery Program course so at the beginning of 2017 I became a Mastery student. In June 2017 and 2018 we continued to organize workshops with Miriam. They were great, again. 
After two-year work with ST my "wild pony" has transformed into a gorgeous, cooperating being. I know we still have a long way to go, but sometimes the journey is the goal... 
I would like to thank Marijke a lot - not only for her great idea to create this educational system in the Straightness Training Evaluation Program but also for the fact that she managed to get together so many great people who pass Straightness Training on further." 
~ Eva Žaludková, Czech Republic
-------
For more information about our educational programs, click here:
▶︎ ST Mastery Program
▶︎ ST Evaluation Program
▶︎ ST Academy