In this article
Table of contents
Articles in this category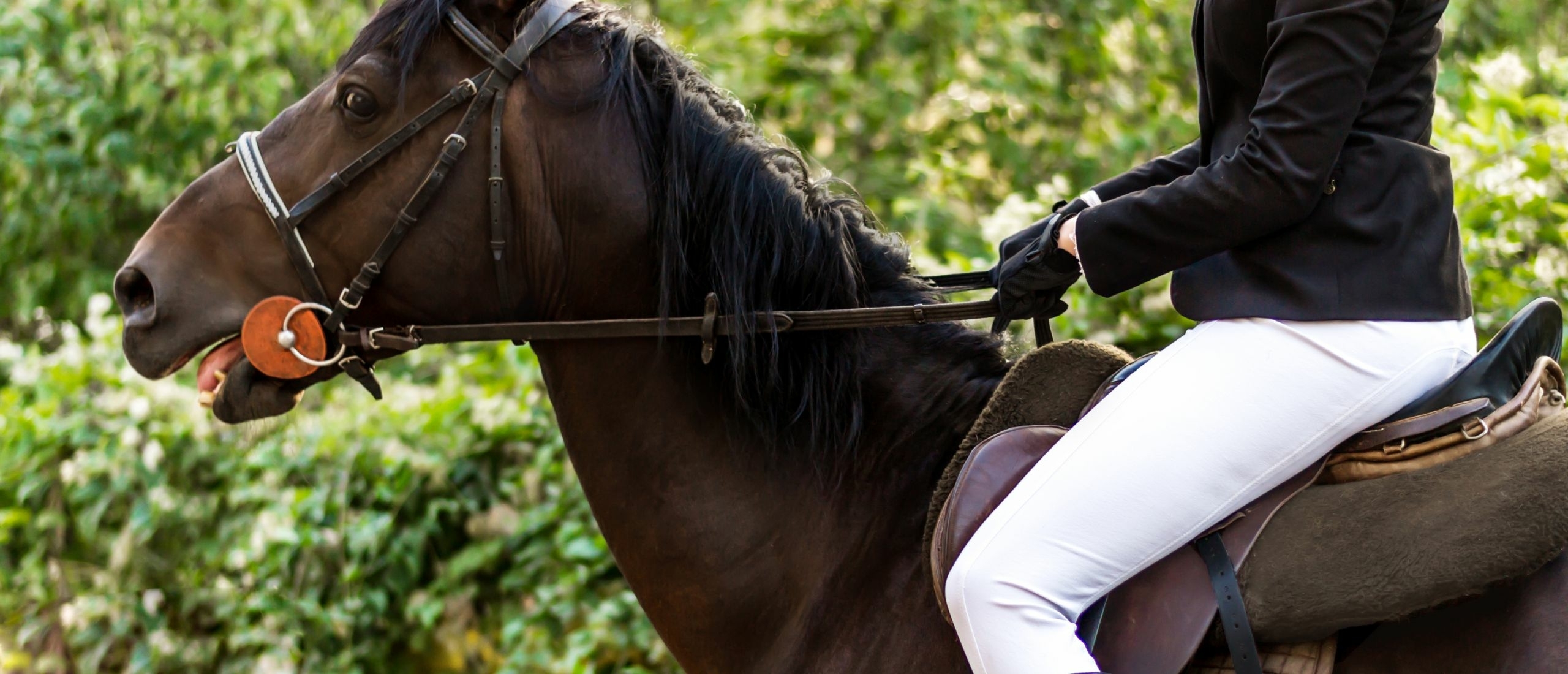 Difficult to ride
A lot of horses are difficult to ride and often times that is because of their natural asymmetry and lack of balance. Straightness Training can help!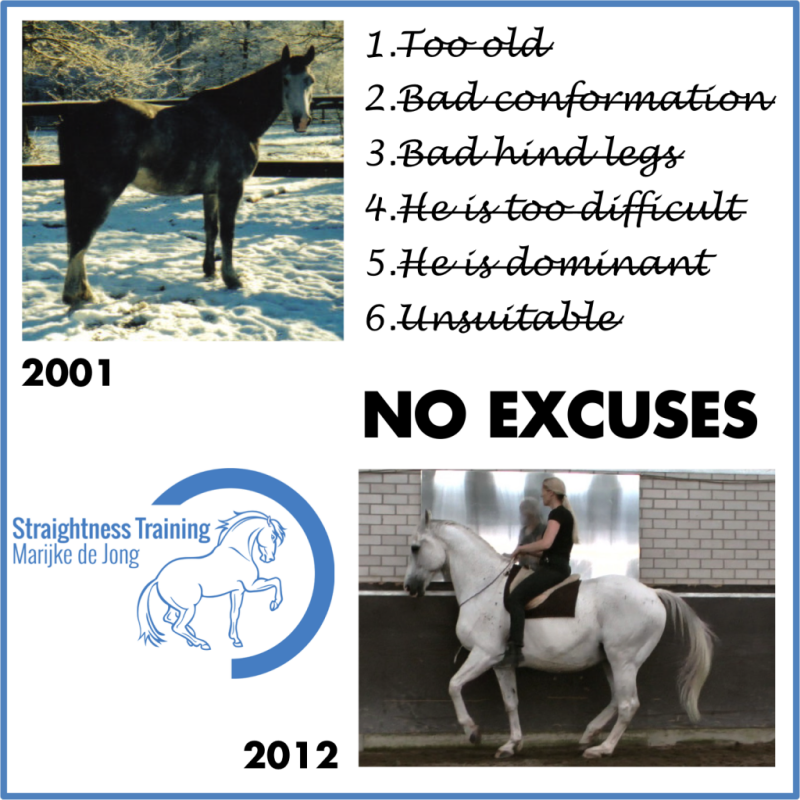 On the picture you see my horse Maestro when he was 7 years old and when he was 18 years old. These types of horses are born black or dark brown and during their lives they become white. But not only his colour changed, also his physical, mental, emotional and spiritual balance changed a lot over the years.
Maestro was destined to be a carriage horse, but he kicked a lot, so that was impossible. So his former owner decided to transform him to a riding horse and that's when he came into my life. But it was also far from easy to ride him:
To the left it was almost impossible to turn.
He often refused to go to the left.
He took the bit on the left side.
He speeded up automatically.
Both physically and mentally seen he was very stressed and tensed.
Here you can see a video about his Riding Problems >>
To make a long story short, Maestro is the reason I found out about natural asymmetry and about the solution; Straightness Training!
During my search for the solution, I met several riders and instructors who told me that he was a dominant horse with a bad character and not suited for dressage. They told me he was already too old at age of 7. And because he was bred for carriage he had a wrong conformation. He had also bad hind legs according to the experts, with too much push and he twisted his legs when he was moving. His character was also too difficult and too dominant according to other riders. So he received the label 'unsuitable'.
Now I know the horse is not for dressage, but dressage is for the horse to strengthen his strong parts to support the weak parts, so I'm glad Maestro taught me to have no excuses.