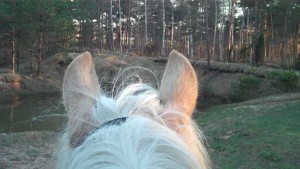 When people start doing Straightness Training some of the most frequently asked questions are:
Can I mix Straightness Training with (other types of) riding?
What if I do jumping/ eventing/ hacking out/ classical equitation/ western / natural horsemanship/.... is Straightness Training something I do alongside this?
While I build up the exercises from the ground, what do you suggest about riding my horse in the meantime?
Or do I need to give up what I LOVE?
Click here for the answer:
How to Mix Straightness Training with Other Types of Riding >>
Join My Free Training
Jump on over to my free training were you
get a three-step process
for implementing Straightness Training in your training sessions right now. Watch
two videos
and
download your free eBook about the ST Exercises
which will help you put the information into action right away: