Horses love to be in the "comfort zone", but too much comfort feels uncomfortable after a while. It's the same with us humans:
We'd love to do things.
To take action.
But after a while…
We'd like to relax from that activity.
And put one's feet up.
But after a while...
We start to feel a sort of restless again.
So we start to take action again.
It's a natural cycle. And it's the same with horses:
Now in the wild, Mother Nature will take care of it, and the "stretch" zone arises automatically.
But in the domesticated world, our horse spends his time in comfortable, but more unnatural conditions. But as contradictory as it may sound: too much "comfort zone" may lead to discomfort because: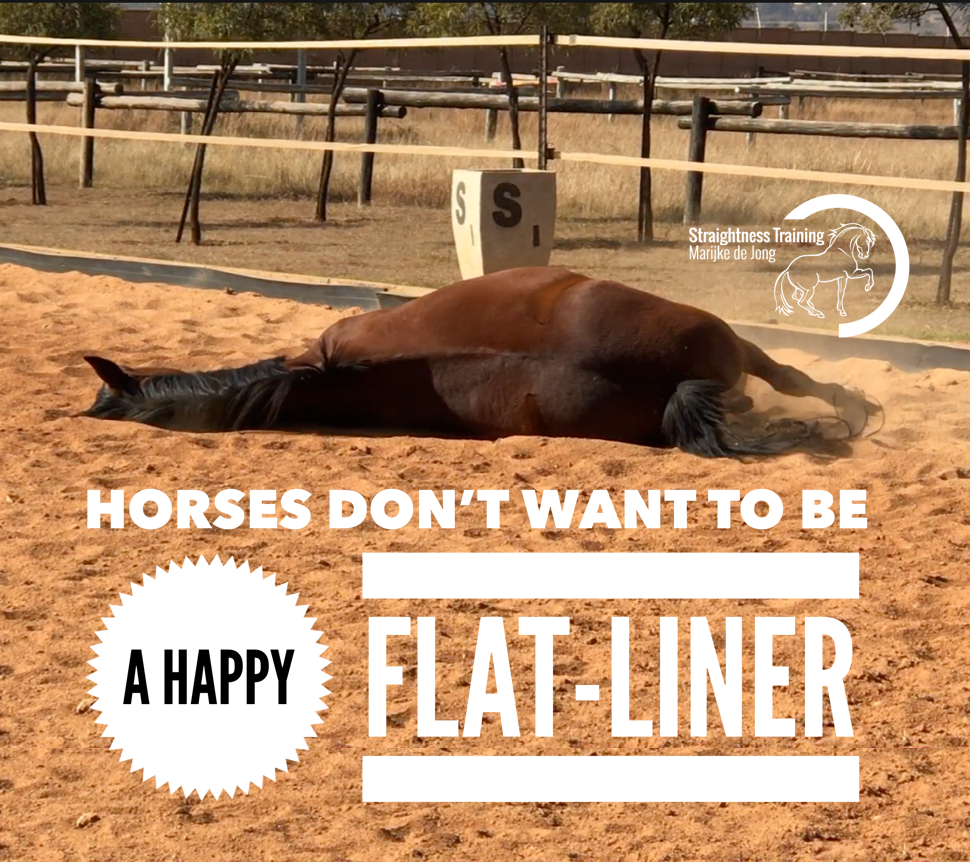 It's against Mother Nature to be comfortable all the time: Where everything is known, stable, easy, safe, risk-free, and in a way a sort of bored and lifeless. So how to keep the balance? In my brand new article you can read all about it >> It covers:
the comfort zone
the stretch zone
the stress zone
happy flat-liners
the "gym" face
variety is the spice of life
how to provide physical challenge
how to arrange mental stimulation
and more!
Join My Free Training
Jump on over to my free training were you get a three-step process for implementing Straightness Training in your training sessions right now. Watch two videos and download your free eBook about the ST Exercises which will help you put the information into action right away: