In September, we all have been settling down in Portugal: We have been busy with unpacking all the boxes and furnishing of all rooms. But the horses have been acting like real grasshoppers 😉.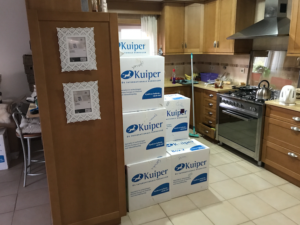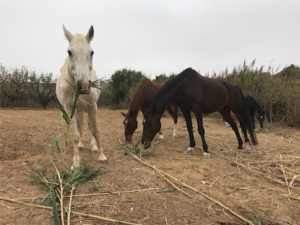 Four Areas For the Horses
Maestro, Romanesque, Prince Elmelund, Toronto and El Blanco have four areas to their disposal, called:
The dog field - because the former owner had his dogs in that area next to the house.
The grapevine - because there 'were' growing some grapes at the entrance, but not since the 'grapehoppers' arrived 😉.
The garden - behind the house, and that's actually part of the house... but now taken by the boyos since their arrival 😉.
The big hay field in front of the house - and this field has been used to grow and produce hay.
Dog field and grapevine: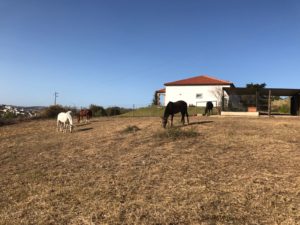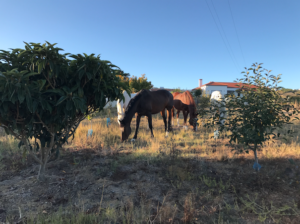 Garden and hay field: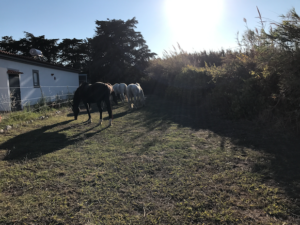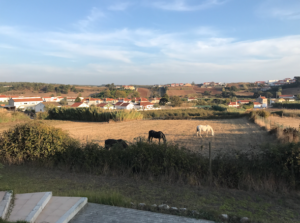 During the night, they have been in the dog field, because it has the safest enclosure. Now since they have been acting as real grasshoppers, there's not much grass left, so we feed them extra hay and pellets when they are in that area. During the day, we transfer them to the garden, grapevine and/or the big hay field, so they have a bit of variety during the day. And since we still have temperatures around 25°C (77°F) at around noon, there are a lot of flies, so they wear fly masks during the heat of the day, to protect their eyes and avoid irritations.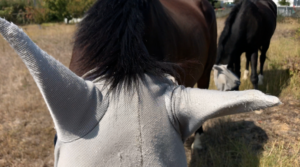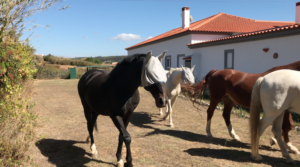 In the evening we take the masks off, and this video gives you a little impression of our daily ritual in the morning and evening: And in this video you can see how we commute the guys from one area to the other: ➖➖➖➖➖➖➖➖➖➖➖➖➖➖➖➖➖➖➖➖➖➖➖➖➖➖➖➖➖
This is a post in the series of 'Moving To Portugal' and just in case you missed the previous episodes, here they are:
► Turning Dreams Into Reality: Why Portugal? >>
► Day 1: Start In The Netherlands >>
► Day 2: On Our Way To France >>
► Day 3: Transport To Spain >>
► Day 4: Arrival In Portugal >> ➖➖➖➖➖➖➖➖➖➖➖➖➖➖➖➖➖➖➖➖➖➖➖➖➖➖➖➖➖